The Proof team dives into an NFT market overview for the week, discusses Pace's collaboration with Peter Saville on the CP1919 project, Blur Season 2 Ending, Refik Anadol entering MoMA's permanent collection, and generative art tattoos.
Market update
First Sam gives us a long awaited update on how his currently paused Daily Show will resume. He notes that he will be doing his market analysis on Mondays and Wednesdays exclusively for Moonbird holders in the Proof Discord. His weekly summary will still be available to the general public on the 100 Proof show which streams on YouTube and in podcast format every Friday.
In the NFT market, there's been relative stability in the past couple of months, both in trading volume and Profile Picture (PFP) NFTs. Art Blocks experienced a significant surge in value after a Sotheby's auction but has since seen floor prices declining.
There have been some intriguing developments in art sales though:
In the realm of 1-of-1 art sales, "Elon, God of Memes" by Alpha Centauri Kid made a notable appearance, selling for 20 ETH. It's the first piece of art he put on-chain and this piece has an interesting backstory. It has been mistakenly sent to the wrong wallet three years ago but finally found its way back into circulation this week.
Other noteworthy sales include:
"Dave" by Osanachi at 7.2 ETH
"The Detective" by hardleydavidson at $6.2 ETH
"The Alchemist" by Pho at $4.5 ETH.
On a different note, artist Gabe Weiss created The Blame Game, featuring 55 images poking fun at various figures in the NFT world. This unique collection sold out in just two minutes and raised an impressive $18,000.
Museums Embrace NFTs and Generative Tattoos
In the context of this year's cryptocurrency bear market, there's a positive trend emerging. Museums across Europe, the US, and China have begun to shown interest in NFTs. Auction houses like Christie's & Sotheby's are prioritising NFTs and MoMA has been displaying Refik Anadol's NFT artwork.
The panel then discusses the idea of museums and institutions owning NFTs and having wallets dedicated to them. This as a significant achievement, which shows that these institutions are taking NFTs seriously and finding a purpose in them. MoMA's recent addition of a first blockchain-based digital artwork to its permanent collection is seen as a major milestone.
Shifting gears, the conversation turns to generative art tattoos. Blackdot is a startup using machines for high-precision tattoos that are difficult to achieve by hand. These machines can measure skin layers, penetrate at the correct depth, and create high-resolution tattoos with longer-lasting results.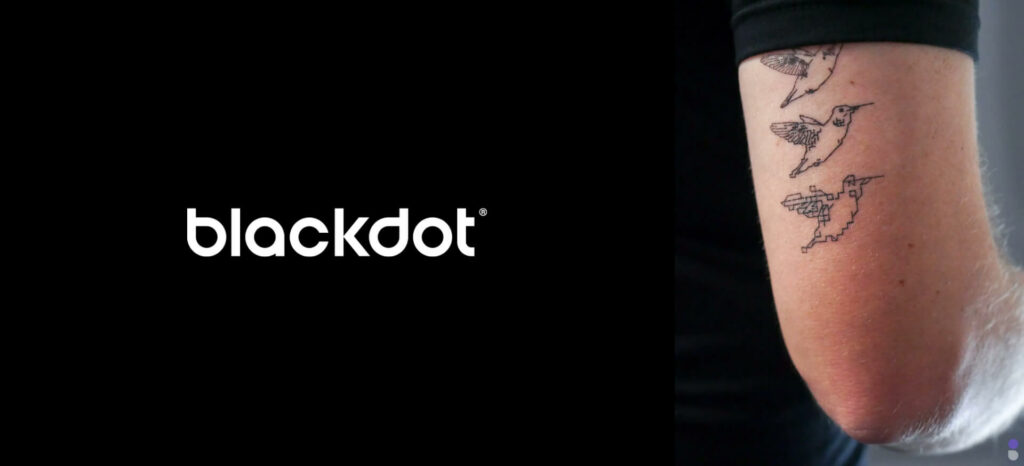 This technological advancement could pave the way for algorithm-based, one-of-a-kind tattoos, merging procedural randomness in on-chain art with physical tattoos. Tyler Hobbs is thinking about exploring random generative tattoos in the future, adding an element of surprise to the tattoo experience.
Artist Spotlight: Peter Saville
The conversation now turns towards legendary artist Peter Saville and his experiences in the NFT space. Peter shares that his journey has been a roller coaster ride. Initially, he saw the potential of NFTs as a way to authenticate digital artwork and designate editions. However, he was perplexed by the link to cryptocurrencies, which remains a point of concern for him.
Generative art, being inherently digital, is poised to make a significant contribution to art history. The recognition of such work by institutions like MoMA is not surprising.
Then the attention turns Peter Saville collaboration with Pace Gallery, where he revisits his iconic Joy Division cover, and created CP1919 and an open edition piece.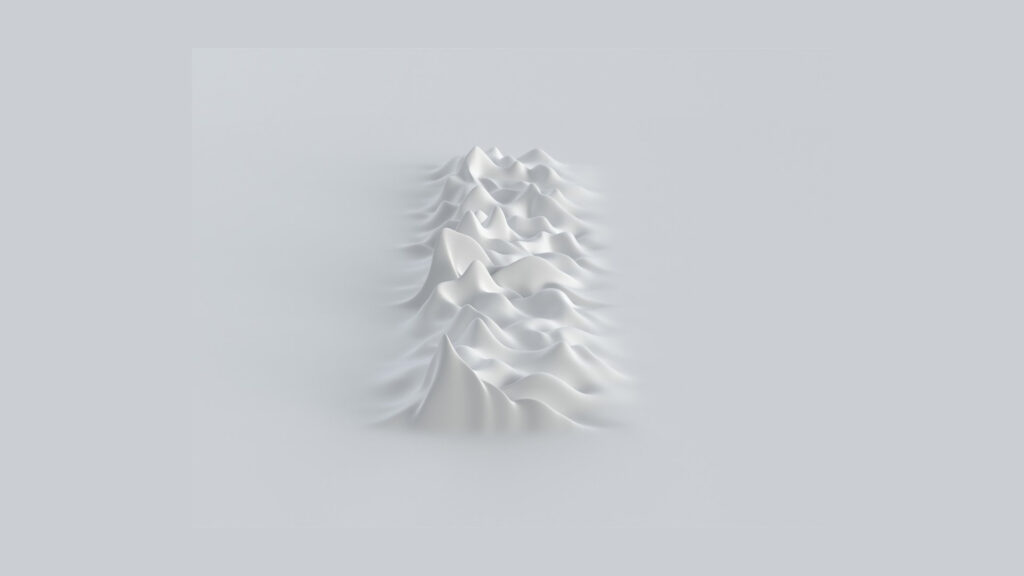 In it, he used the data map that was used on the iconic Joy Division album cover and added a new dimension. Peter collaborated with others to create a virtual landscape over the data file's peaks and troughs. They manipulated the lighting to make it appear almost anthropomorphic, resulting in an effect they dubbed "Sweeping Sun." This effect was turned into a motion image sequence, featuring both a white and a black version.
Regarding the question of whether this project could serve as a new album cover, Peter acknowledges that album covers have diminished in importance today, primarily appealing to collectors or vintage enthusiasts. However, the convergence of visual and sound elements in the NFT medium seems logical to him, making it a compelling and innovative direction to explore.
Peter marvels at how his work, most notably the iconic "Unknown Pleasures" cover, resonates with people from diverse backgrounds and places. He highlights the concept of CC0 in NFTs, where art is shared with the world for reinterpretation. A concept also reflected in "Unknown Pleasures" as people have taken the piece and created new versions, tattoos, and derivatives.
The discussion continues, emphasizing how the image's openness to interpretation has contributed to its timeless appeal.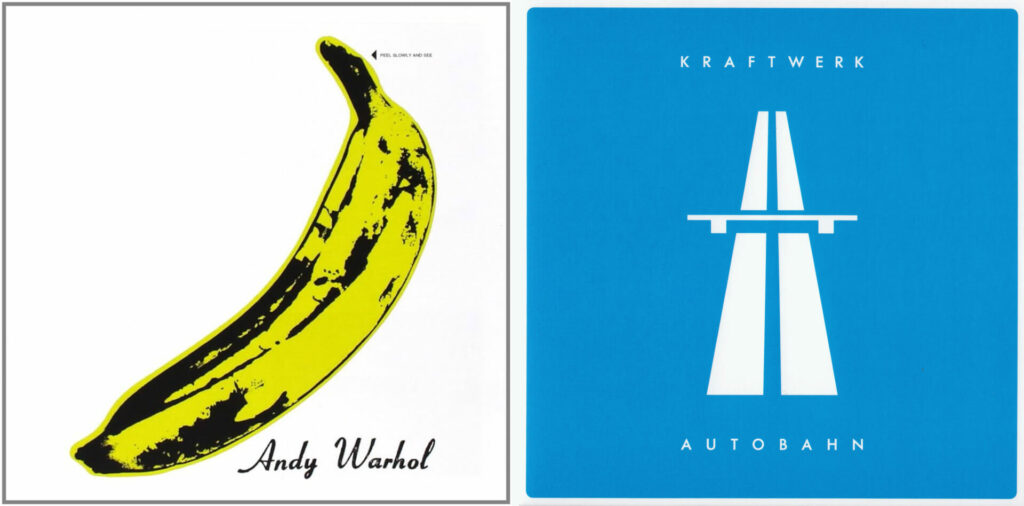 When asked about iconic pieces from the '80s and '90s that he admires or finds influential, Peter mentions the Andy Warhol Banana on Velvet Underground's album and Kraftwerk's Autobahn cover. He shares that these two covers were instrumental in his understanding of semiotics and the power of conveying information through simple symbols.
The conversation wraps up with expressions of appreciation for Peter's participation in the interview. Watch the whole show below: