Jean-Michel Basquiat was an important American artist in the 1980s, who was friends with Keith Haring & Andy Warhol and part of neo-expressionst art movement. His art, which has since commanded high prices, is revered internationally and referenced in hip-hop by famous artists. He often used his artwork to address social issues like colonialism, class struggle and racism.
Born in Brooklyn in 1960, Basquiat was always inspired by popular media and the rise of graffiti, a form of art that was used to relay messages and signify presence. Following a tumultuous schooling experience, he collaborated with his friend Al Diaz to create graffiti poetry under the moniker SAMO, criticizing corporate America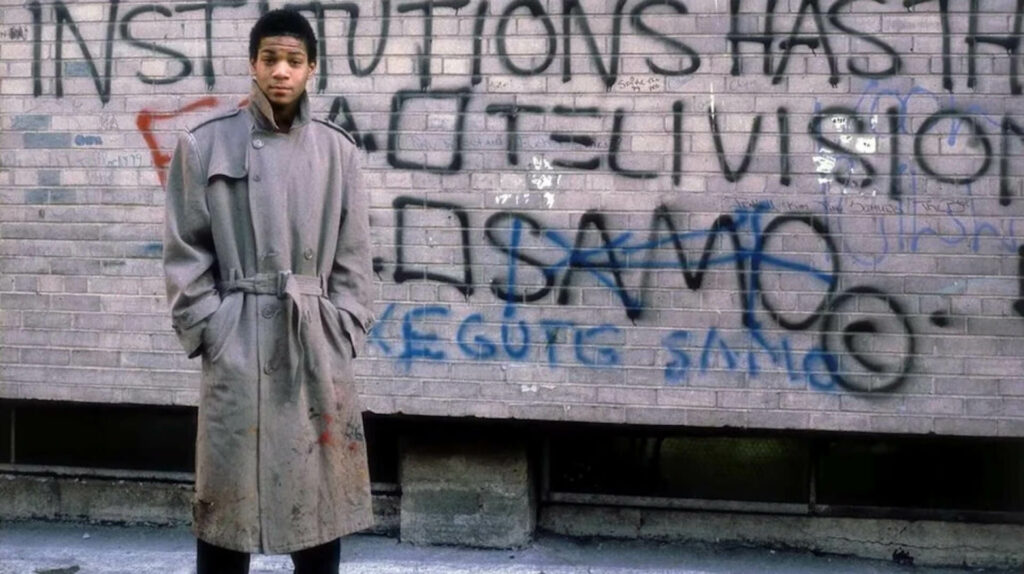 SAMO's unique style gained significant attention, propelling Basquiat to fame. Despite his growing recognition, he lived in poverty, relying on selling hand-painted postcards for sustenance. He ventured into film, featuring in "Downtown 81," which showcased NYC's vibrant art scene in the early '80s.
At the age of 19, Jean-Michel Basquiat garnered his initial recognition in the art world and he rapidly became a vanguard of expressionism, distancing from the minimalistic trends of previous decades. The vibrancy of downtown Manhattan during the late 1970s provided a rich tapestry of cultural influences and venues, with The Mudd Club being one of Jean's frequents.
However, as his financial success grew, so did his involvement with drugs and Basquiat grappled with trust issues and a feeling of exploitation. Amidst the acclaim, he encountered the racial prejudices prevalent in 1980s New York. His artworks began delving deeper into the experiences and histories of Black Americans, emphasizing the lack of representation in art. Symbols like the crown became iconic of his work.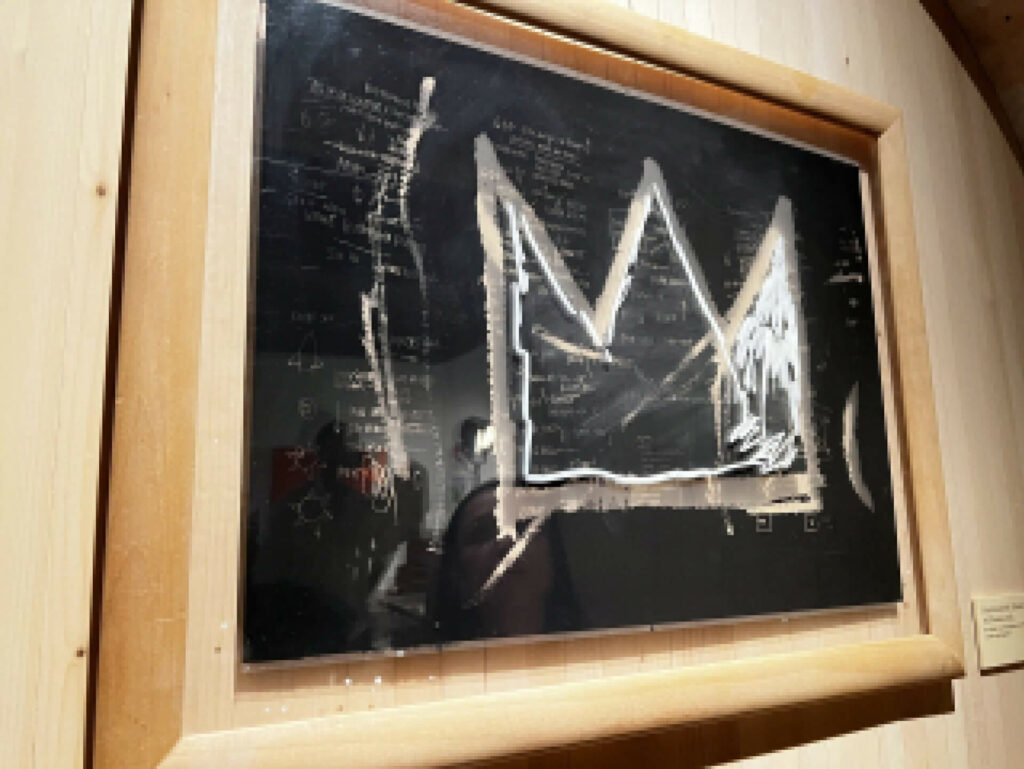 A significant milestone in his personal and professional journey was his meeting with the legendary Andy Warhol, which began with an impromptu portrait and blossomed into a lasting friendship. In the 1980s, the partnership between Basquiat and Warhol culminated in a joint exhibition in 1985, which, however, faced critical backlash, with accusations that Warhol exploited Basquiat's talent. The negative reviews deeply affected Basquiat, leading to his departure from New York and a drift from Warhol.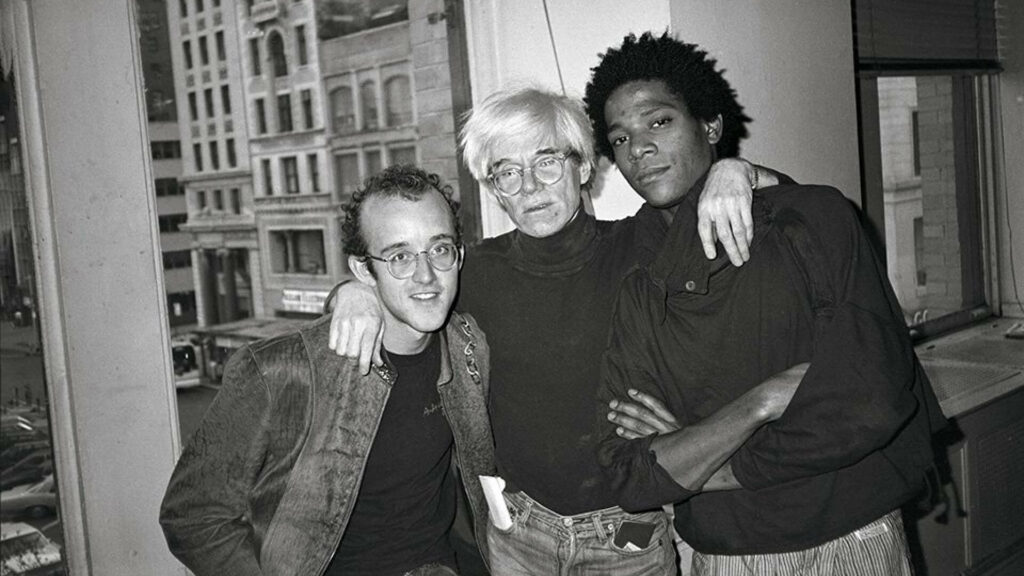 The subsequent sudden demise of Andy Warhol, following complications from a surgery, deeply impacted Jean, exacerbating his drug issues. His consequent works reflected a darker tone, hinting at his internal battles. Despite attempts to detoxify, Jean returned to New York and tragically succumbed to a heroin overdose in 1988 at the age of 27, leaving a prolific legacy of over a thousand artworks.
The premature departures of both artists highlight the vulnerabilities in their respective situations, exacerbated by external factors and judgments. While their professional ties saw strains, their personal bond remained significant, making Warhol's death even more poignant for Basquiat. Decades on, Basquiat's impact and relevance in the art world remain undiminished.
Three decades posthumously, Jean-Michel Basquiat's legacy remains robust, with his artworks fetching millions at auctions, such as the 2017 sale that realized $110 million. His influence permeates contemporary culture, from fashion brands like Supreme and Off-White drawing inspiration from his art to music icons like Jay-Z referencing him. An embodiment of Picasso's adage about mastering the rules to break them, Basquiat's profound knowledge of art and history allowed him to infuse his distinct voice, challenging conventions.
His unbridled creative freedom stands out, inspiring many who grapple with self-criticism during their creative processes. Basquiat painted instinctively, channeling spontaneous inspirations. His art transcends mere visuals, compelling viewers to engage and derive their interpretations, reflecting the unique, enigmatic nature of his works.
Demand for Basquiat prints massively increased after a major retrospective exhibition in 2017 and continues to do so. Today, he's considered part of an elite club alongside artists like Andy Warhol and Jackson Pollock.
Collecting Jean-Michel Basquiat Artworks
When acquiring a Basquiat print, consider if it was produced during his lifetime or posthumously by his estate. His prints can be categorized into four unique groups:
Early street art
Anatomical studies
Heads and heroes
Collaborations with Andy Warhol
Condition is obviously crucial when buying a print by Basquiat. Check for signs of damage or fading signatures. The majority of his pieces during his lifetime are actually signed with name and date in pencil. Some prints may not be signed but make sure you have all necessary paperwork including certificates of authenticity proving their origin before purchasing any unsigned works.
Most of Basquiat prints are in smaller edition size and are especially sought out by collectors. The prints released by his estate are in larger edition sizes, which makes them less rare.
Some of his most priced artworks are full portfolios or complete sets with matching edition numbers. Below you see a complete set of 18 signed prints from 1982 titled Anatomy.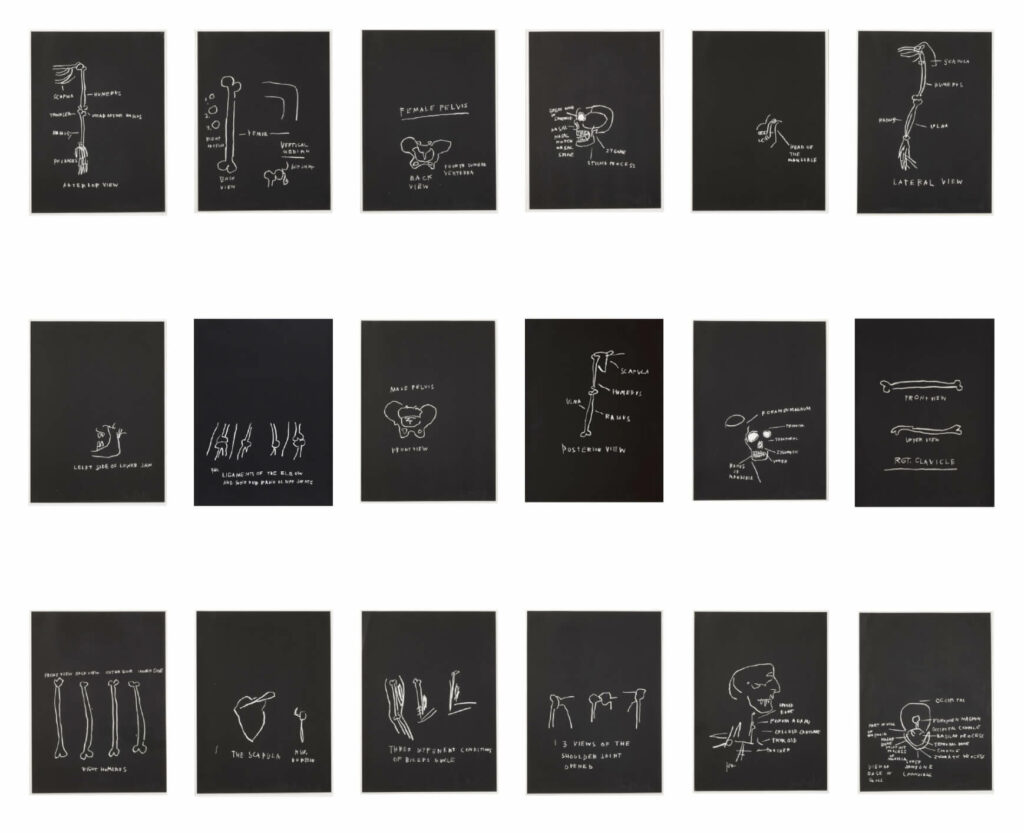 Untitled from 1982 is Basquiat's most expensive print, reaching a top bid of 2.9 million dollar at auction, It's a very small edition of just 10 prints, hence it is very desirable.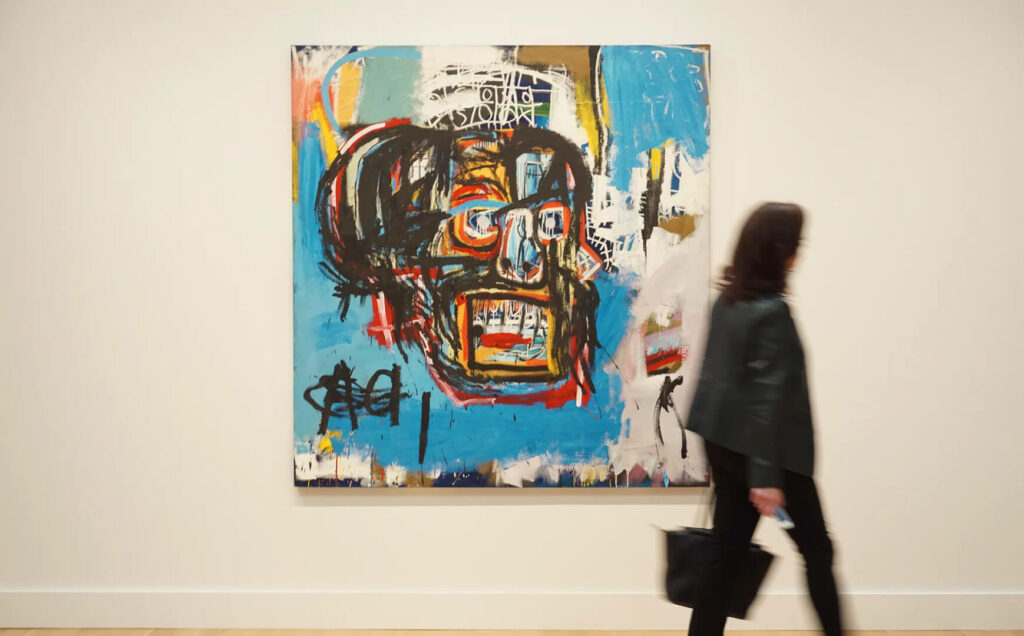 Back of the Neck was created in 1983 and has a special collector status, because it includes a lot of his symbols like the crown, copyright symbol and various limbs. This is a print based on an original painting and comes as a very large print (250cm in width).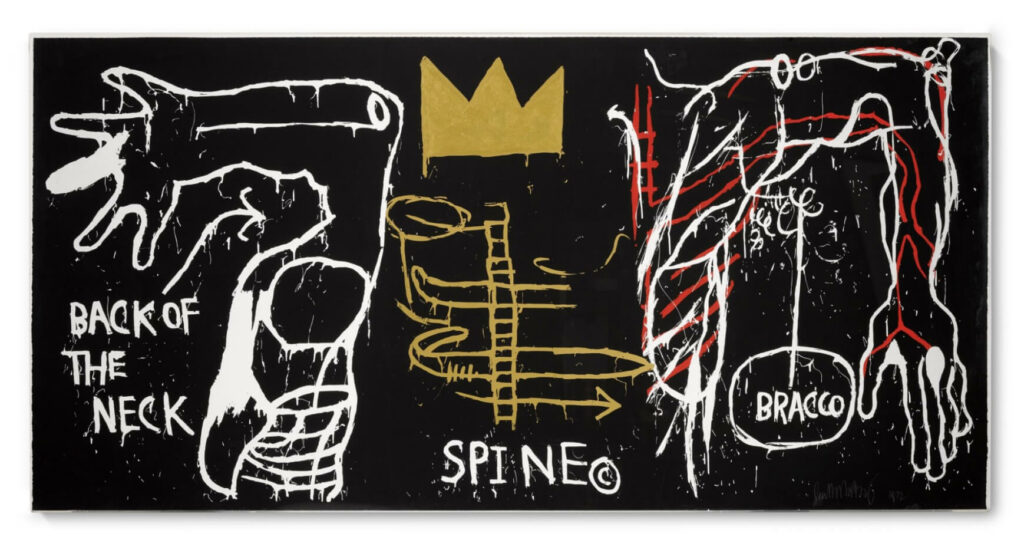 There are several ways to purchase these prints:
through auctions where bids determine price ranges
reputable galleries who set pricing according client bases/preference
online sources (which require extra caution due to potential scams/fakes)
via brokerages able secure specific artworks privately without fees involved
Now might be a great time to invest in Jean-Michel Basquiat's work given its high demand!