Chromie Squiggles is a generative art project created by Snowfro (a.k.a. Erick Calderon), the CEO and founder of Art Blocks. The collection is significant because it is the genesis project of Art Blocks, which today is a generative art powerhouse. This is just one reason why Chromie Squiggles are considered a historic NFT. The art is described by the artist as follows:
Simple and easily identifiable, each squiggle embodies the soul of the Art Blocks platform. Consider each my personal signature as an artist, developer, and tinkerer.

Snowfro
Chromie Squiggles minted on November 27th 2020 for a cost of 0.035 Ethereum. Only 9,675 of 10,000 available squiggles are minted. The mint is permanently paused and the remainder of the Squiggles will be distributed to the community over time. 
Why are Chromie Squiggles so special?
From minting at around $20 to reaching a floor price of thousands of dollars, it has made many early investors in Squiggles and Art Blocks a lot of profit. The iconic design of a squiggle has been on the jerseys of professional sports teams and been acknowledged across many other top projects in the space. 
But why are they considered that special?
Chromie Squiggles are unique digital collectibles built on the blockchain. They are not just pointers to a file, but actual scripts built into smart contracts that execute when the token is minted.
Each Squiggle is created using a seed input, which is a hash string generated on the blockchain in a pseudo-random manner. This seed controls a variety of variables in each Squiggle, such as the position of each point, the starting colour, the rate of change of the gradient, the number of points, and some surprise features that make some Squiggles more rare than others.
With so many variables and a large number of possible seeds, each Squiggle is unique and can never be replicated. This generative art approach creates a collection of art that can be debated and appreciated, with some pieces within the collection considered fine art in their own right. The fact that the Squiggles are immutable, living forever on the blockchain, adds to their value and uniqueness.
The NFTs may look like a simple rainbow drawing, but it is one of the most popular generative art projects in the Art Blocks collection — and in all of NFTs. Their fun simplicity is why they have drawn the attention of many notable people in the NFT space.
What is Art Blocks?
Art Blocks is the first generative NFT art platform. Minters get a randomly generated version of the art in the form of an image, 3D model, or other interactive experience.  There are three types of Art Blocks projects: Curated, Playground, and Factory. Chromie Squiggles are in the Curated collection. 
Curated pieces are handpicked from a selection board and are the top tier of what Art Blocks stands for as a platform.
Playground is for artists which have previously been approved to the Curated collection, but wish to experiment with further projects.
Factory is for artists who are not approved into the Curated collection or don't want to wait for the approval process.
Art Blocks is home to many iconic generative art collections, including Fidenza by Tyler Hobbs, Ringers by Dmitri Cherniak and hundreds more. The highest-ever Art Blocks sale was for Ringers #35, which was sold for 2,100 Ethereum in October 2021. This was the equivalent of $6 million at the time.
Chromie Squiggle Traits
Most Chromie Squiggles are fall into the Standard category, but they also come in other forms like Slinky, Fuzzy, Ribbed, Bold, and Pipe. Each of them are fairly distinctive from each other. Feel free to reference the below chart from the Art Blocks Wiki showing each of the types and rarity levels.
Perfect and Full Spectrum squiggles are rare version of the Standard squiggle. The very few "Hyper" Squiggles that exist and these are sold at a high premium. Squiggle #4697, a Hyper Bold, was the most expensive squiggle ever sold, for 945 Ethereum.
Unminted Squiggles
300 squiggles that were previously unminted were finally minted using a queue and tip system in May 2021. The demand for these unminted squiggles was extremely high, even as they minted at their current floor price.
Squiggles have around 2,700 unique holders, and about 2,000 of those only have one. Around 650 holders have multiple. One of the largest holders is NFT influencer GMoney, whose vault has 272 squiggles in it.
Squiggles Associated Projects
Since the Chromie Squiggle is such a popular project, other NFT collections have paid homage to it in the past year. They have done this through direct partnerships, indirect partnerships, and adding traits honoring the Squiggles. 
Moonbirds created a Squiggle trait for 58 of their birds. They also gave away a newly minted squiggle to one lucky bird.
The LIT project allowed Squiggle holders on their "Squiggle Game" allowlist. The tokens for 2022 VeeCon access were created in the style of squiggles, in collaboration with Snowfro. 
Infinite Objects creates physical frames for NFT artwork and they worked with Art Blocks so that all squiggle owners could claim an Infinite Object frame with their squiggle in it.
Perhaps the most significant partnership was with the team WAGMI United, whose adidas jersey has a Suiggle as its centerpiece on the chest.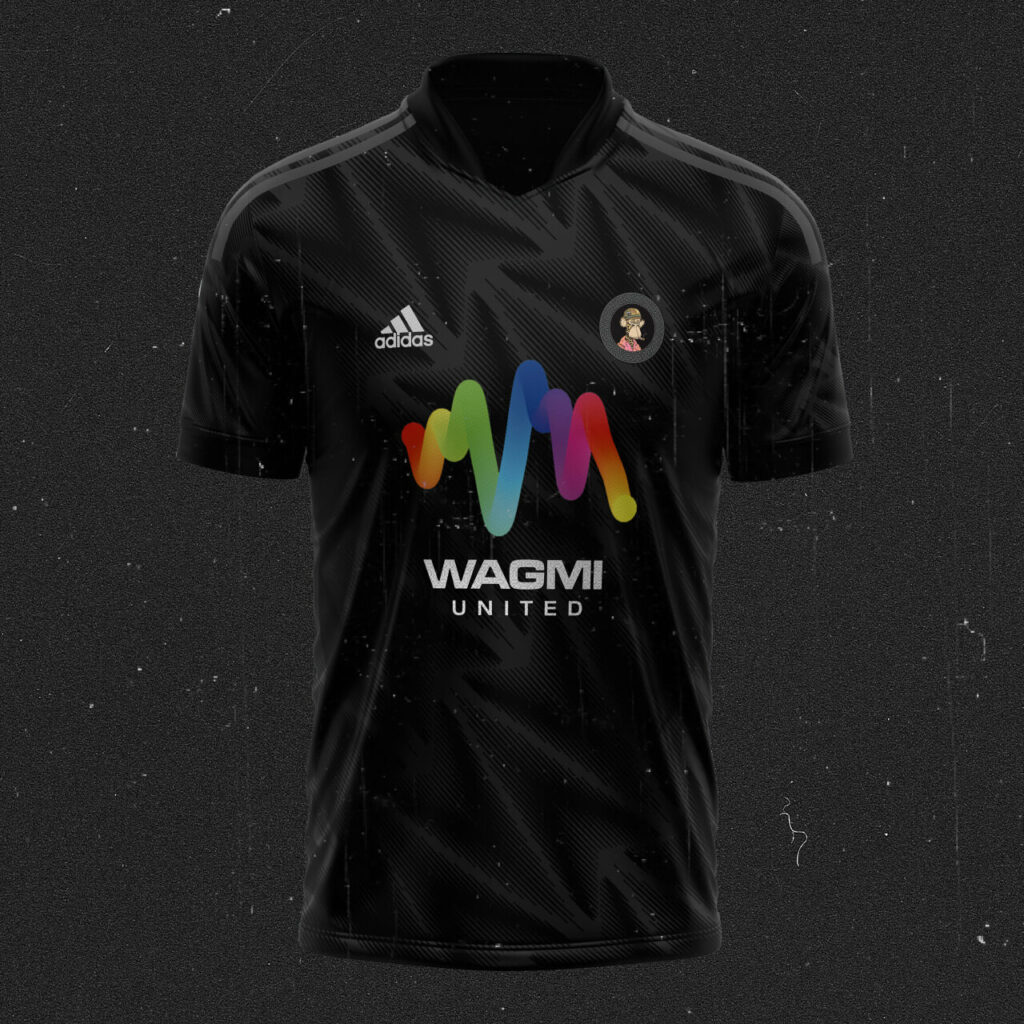 SquiggleDAO
Holders of Chromie Squiggles got together and created SquiggleDAO in order to strengthen the collector community and permeate Squiggles across the internet. On the website, it says:
"The DAO unites people through a shared passion and appreciation for the Chromie Squiggle to learn, connect, and benefit from the continued growth of the art."
The DAO aims to acquire a large amount of rare squiggles for their treasury and now now holds 275 Squiggles, worth about $10 million. It came together in March 2021 when five people donated their squiggles to the DAO. They soon released their ERC-20 governance token $SQUIG in November 2021. The purpose of the token is to "enable the members of the DAO to participate in DAO governance. One $SQUIG = one vote."
To become a SquiggleDAO member, you need to either hold a squiggle or acquire 1,000 $SQUIG on Uniswap, but you can participate in the DAO without being a member.
Chromie Squiggles as an Investment
There is no doubt about it, Chromie Squiggles are a blue chip investment in the NFT space. There are over 9,000 tokens in the entire Squiggle collection and they are almost always found in the top 3 of volume traded across all Art Blocks projects. Additionally, the Squiggles are the ultimate, "You paid how much for that?" NFT.
All of these things serve to keep the Squiggles in the public eye which is so key to building anything of value.