Welcome back to 100 Proof, where Kevin and Derek are back in the studio after a short vacation break. Here's today's show agenda:
Generative art discussion
Zombie Punk million-dollar purchase
First reactions to yesterday's Mythics launch
Eli interviews Michael Bouhanna from Sotheby's to discuss their innovative projects and successful auctions.
Let's dive into it!
Generative Art Updates
Prohibition.art is a new generative art focussed marketplace on Layer 2 Arbitrum, built using the Art Blocks Engine. Interestingly Snowfro, the founder of Art Blocks doesn't seem interested in monopolizing every Layer 2 but has instead started to license out the powerful Art Blocks engine to third parties. If you are familiar with Art Blocks, their Curated and Factory categories are simply instances of the greater Art Blocks infrastructure, now being used by companies such as Prohibition or Bright Moments.
It will be interesting to see how Prohibition will position themselves. Is it trying to create an affordable platform for emerging artists? Lowering costs and fostering an open community will draw talent that's still emerging while also attracting established artists over time. This open marketplace approach promotes innovation without high stakes from cost-to-return perspective.
So where does that leave Art Blocks? Their technical team possesses immense insight about limitations and opportunities which allows them to deploy rapid improvements – de facto making them the market leaders.
Also, Art Blocks Curated is already a well-established brand attracting wealthy traditional art collectors worldwide who want top collections from leading platforms – adding another layer of defensibility.
While on the topic, Snowfro's new discussion on NFT value beyond scarcity through inclusive editions raises interesting questions about the future of Art Blocks. This conversation revolves around an experimental approach that doesn't optimise for scarcity but rather inclusivity and accessibility.
Instead of focusing on the collectability aspect which drives people to amass items like Cryptopunks or Chromie Squiggles, Snowfro proposes allowing artists to create an unlimited number of outputs from a single algorithm until they choose to stop production. The quantity could range from one million to even one billion; ultimately, it is up to the artist's discretion.
This approach counters the FOMO-driven rush often seen in collection-based systems and opens up possibilities for different consumer segments. It mirrors real-world scenarios where companies continue producing popular items over multiple seasons or allow customers to purchase identical items over several years without killing their collectability.
While this method might trade hyper-collectability for something else, it does not prevent consumers from purchasing items they enjoy regardless if others own them too. For example, owning a shirt worn by millions doesn't necessarily diminish its appeal if it resonates with your personal identity.
The question remains whether these mass-produced items will hold enough significance in future years when production ceases and only finite supply exists – potentially creating value in secondary markets down the line.
A unique feature of this model is that compared to physical goods, there's no degradation of assets due to their digital nature – everything remains mint condition forever unless lost due to factors such as misplaced wallets. This case was recently seen when an original unopened iPhone sold for over $100k because all other first-edition iPhones were used or destroyed.
In conclusion, while this novel approach may seem counterintuitive at first glance given our ingrained notions about rarity equating value, it presents intriguing possibilities worth exploring further.
Million Dollar Zombie Punk Purchase
Discussion turns to the million-dollar crypto punk purchased by Metaversal. Despite the controversy over its stringy hair and goatee traits, there's something appealing about it. Not everyone might love these features, but hey, isn't a bit of ugliness part of being a zombie?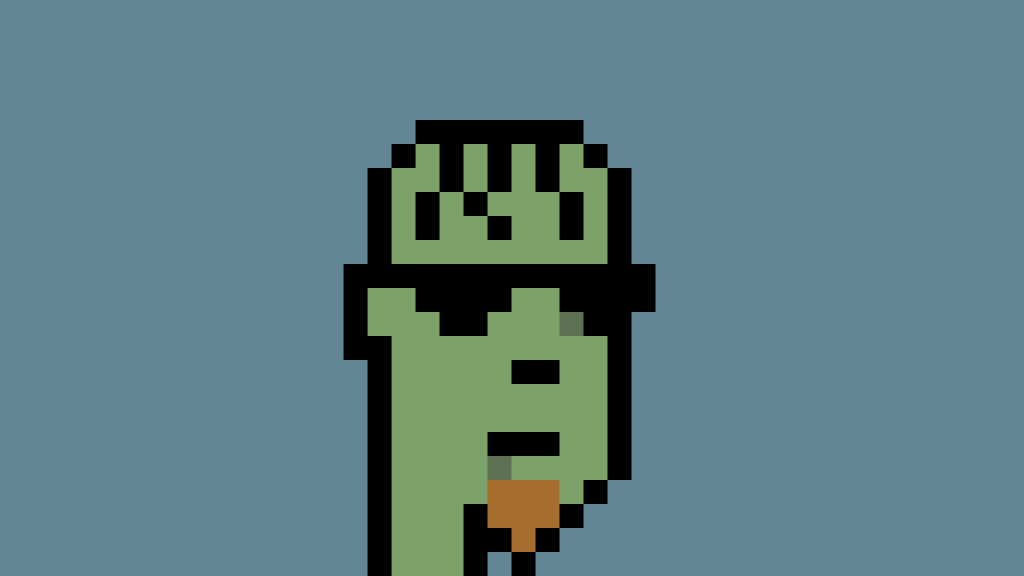 Kevin then drops alpha at the end of the segment – if you come to the Mythics event at Proof Foundry tonight and say hi to him, you'll get an exclusive peek at his phone where he saved an image of an unreleased CryptoPunk attribute approved by founders Matt and John themselves for viewing only – no internet sharing allowed!
Moonbirds Mythics Launch
Before talking about the launch of Moonbird Mythics, we get the Mythics Chronicles Episode 8, where Justin Mezzell tells us the origin story of the Moonbirds and the Mythics. Such a great watch!
The content surrounding this launch has been outstanding. Proof really showcases the hard work that goes on behind-the-scenes when launching a new project. It's not just about design; there's engineering, website development, minting processes, and a lot more involved!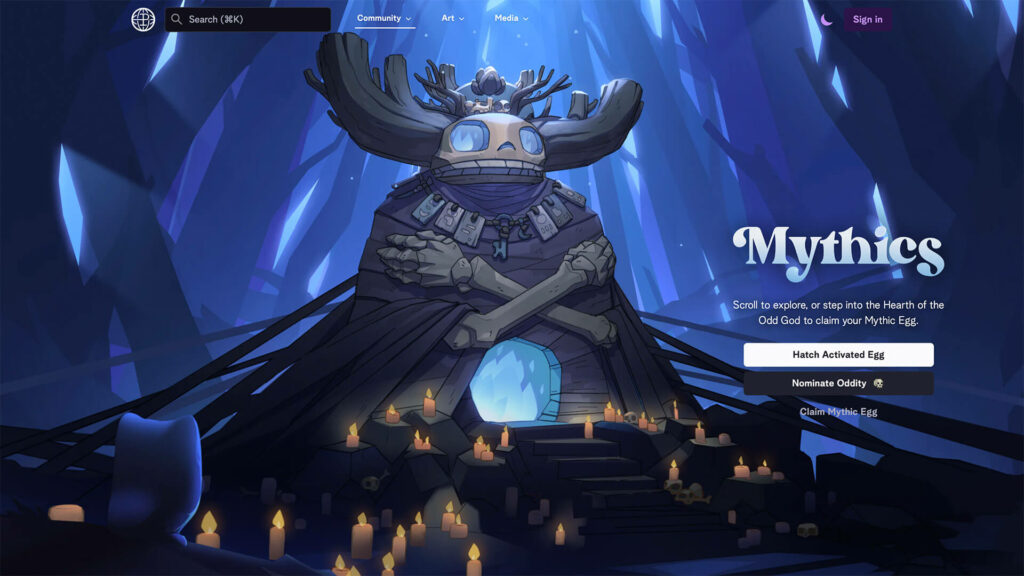 One of the main talking points about this project is its slow rollout – only 100 NFTs are released per day, with half are received by burning an Oddity (an NFT collaboration between Proof and Gremplin) while the other half are minted by burning an activated eggs, which all holders of Moonbirds received recently.
Depending on the type of egg – stone, runic or legendary – you get different options upon activation. While the stone egg gives you a Mythic in return, the runic and legendary eggs give you a choice between 2 or 3 different Mythics and allowing people to play a part in the creation process by choosing which Mythic they want to mint.

The response from users has been overwhelmingly positive. People love both the quality of art and storytelling within each product as well as the user interface flow during the mint process. The slow rollout actually encourages users to follow along what combinations will come up next in the daily mints over upcoming weeks and months.
You can get your own Mythic on the secondary markets or find out more on the Mythics site.
Special Guest: Michael Bouhanna from Sotheby's
Michael Bouhanna spent nearly eight years at Sotheby's as a contemporary art specialist in London where he led some significant contemporary art sales. His job involved evaluating, sourcing and selling artwork for three auctions annually. As someone interested in new technology and its potential impact on the art sector, he initially thought that online sales would bring about significant changes but then NFTs caught his attention around late 2020/early 2021.
After an initial phase of buying average NFTs, he came across conceptual artists using this new technology as their medium which greatly appealed to him. Once he delved deeper into this field, it became clear that he needed to introduce this to their collectors.
The first sale went well, so over the following six months Sotheby's built an entire department dedicated solely to NFTs – something that doesn't happen often at the company!
Initially Sotheby's was more focused on high-end market but now they have developed the Sothebys Metaverse platform giving them greater flexibility regarding the type of work they want to introduce to the market.
However getting traditional clients onboarded can still be challenging especially if they aren't interested in being exposed to crypto or desire physical display pieces. This is why working hard to ensure that the purchasing experience feels closer to fine arts tradition rather than a tech-centric process. The clients also need lower risk investment opportunities like the Vera Molnar sale coming up next week which offers artworks by a familiar artist at affordable prices.

The discussion then turns to the 3AC auction, where Sothebys developed a global strategy that was mindful of market challenges, ensuring they didn't affect our portfolio's future value. Their focus was on transforming 3AC's liquidation image to one of celebration and generative art.
The question arose whether the 3AC dimension would add interesting provenance or negatively impact collectability, but collectors and institutions always seek works rich with stories — randomization, abstract figures created by communities, crypto involvement, and even failures such as 3AC's collapse can be part of these narratives.
Sotheby's embraced the generative art space wholeheartedly through education via panels and videos around sales featuring various artists. Now they are conducting primary sales using the previously mentioned Art Blocks engine for artists like Vera Molnar.
Michael thinks NFTs are already contemporary art – it's just that their distribution mechanism differs along with collector behaviour patterns. New movements often bring their own collectors who don't necessarily chase the previous movement followers but instead grow organically over time increasing the overall purchasing power.
Closing out thoughts
Eli mentioned Vera Molnar's influence on generative and digital art – she's one of the pioneers in her field and her collaborator Martin Grasser is an incredible artist himself. At age 99, we can't help but wonder about Vera's future creative output – not being morbid here! This could be a highly collectible piece given how late into her career she is.
You can watch the whole episode here: