In the latest episode of 100 PROOF Live. Kevin, Derek, Eli, and Amanda discuss traditional finance getting deeper into crypto, and the latest art news including Pharrell's Louis Vuitton runway show, Fortnite x Nike, IYK & 9dcc, and Stevie P's Dopamine Machines. Eli also chats with John about his journey into digital art, and his upcoming Art Blocks collection World Flags. Here are my main takeaways from the show:
Traditional Finance entering Crypto
Lately, traditional finance is showing interest in our space, but the point isn't about price or market increases.
When the SEC charged Coinbase with running an unregulated exchange, prices weren't affected much. Looking back, past government interventions would cause a significant drop in price but this time was different; no dramatic declines. This suggests that sellers might be exhausted and prices are stabilizing.
On the flip-side, good news don't majorly affect Bitcoin or Ethereum prices in bear markets – yet recently we've seen steady gains despite being around 50% off all-time highs. Some notable events included:
Announcements from Citadel's digital asset exchange
IMF's remarks on banning crypto's long-term inefficacy
Surprising resilience of cryptocurrency according to Powell, BlackRock's ETF news
What does this mean for NFTs? More institutional support could increase volume and buying power within crypto and increasing crypto prices also encourage riskier investments including those at the fringe like NFTs. What's good for crypto is ultimately beneficial for NFTs too.
Similar observations have been made in Canada where investment via tax-free savings accounts into ETF's has contributed further towards adoption over time – leading to downstream effects on assets such as NFTs.
Artist Spotlight: John Gerrard
The journey of John Gerrad began in 1994 at Oxford University when the advent of computers in music intrigued him suggesting a similar potential for art. Over five years, he ventured into game engine technology while pursuing degrees covering sculpture, art and technology as well as computer science. In 2005 his first work utilizing a game engine was introduced as sculpted-art in Miami.
As a data-centric contemporary artist since 2005; his introduction to blockchain-based assets started by trading an oil slick photo via an NFT transaction. After gaining access to Artblocks and exploring WebGL, the Petro National project took shape over one month portraying fuel consumption levels across countries as petrol slicks thicknesses.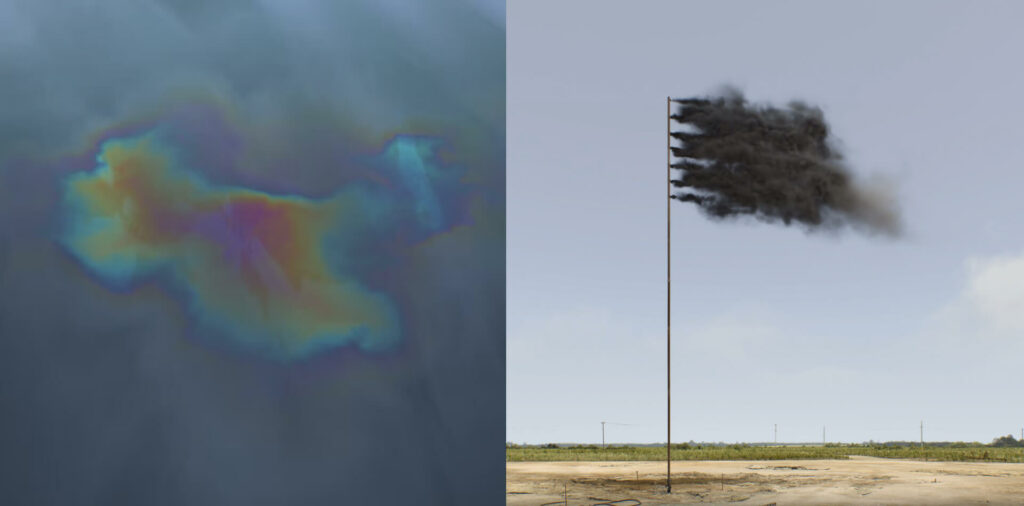 Adopting blockchains has democratized viewing accessibility regardless socio-economic divides highlighting how browser-based WebGL technology alongside code and data analysis can impact societal issues beyond traditional fine arts restrictions.
His newest project World Flag shows future desert landscapes as a protest against ongoing fossil fuel reliance subtly encapsulating climate change failure despite multiple international attempts at resolution.
The takeaway: More and more traditional artists become attracted to generative art for its innovative possibilities.
Mythics Chronicles
Pharrell's Pixel Fashion & IYK Autograph
Pharrell Williams showcased some cool motifs during Paris Fashion Week with LVMH unveiling a collection featuring a pixel-like theme which highlights digital native influencers stepping up in prominent roles across big brands.
Then Derek dives into the launch of a new product called Autograph Module by 90cc, which allows users to sign and permanently attach autographs to items using their phones. These signatures are cryptographically verifiable and become part of an item's history and provenance. The use case? Imagine being at a basketball game where Steph Curry signs your shirt embedded with 90cc chip; it offers cryptographic proof that you actually met him! So we see technology transforming the old world issues like forged sports memorabilia or fake signatures!
Nike's NFT Venture in Gaming Industry
This next discussion centers around Dot Switch, a high-supply, low-cost NFT project run by Nike. They've recently collaborated with Fortnite to co-brand a product called Air 4 Young — a virtual experience where players can earn Air Max 1 sneakers through gameplay.
This partnership presents an interesting opportunity for creating functional digital fashion objects within real-time gaming environments. However, these items aren't currently NFTs — this may be due to user interface considerations or hardware constraints. Dot Switch aims to gradually introduce digital ownership into their framework without overwhelming their large and active user base with Web 3 complexities until necessary components are ready for integration.
The ultimate goal would be converting these virtual products into actual NFTs—a concept made technically possible as Dot Switch operates on a Web 3 platform—which could potentially result in beneficiaries owning digitally sovereign objects rather than private companies controlling asset value and trades.
The chance of this happening seems inevitable given the allure of owning digital objects among younger generations who already show strong affinity towards avatars, immersive environments and in-game assets such as skins or tokens.
Kevin further puts the importance of announcements like this into perspective. Estimates show that in the current bear market we only have a few thousand active NFT traders, while Fortnite boasts 250 million active users in just the last month alone.
If Fortnite would follow Reddit's stealth wallet approach — where users unknowingly hold an NFT — and suddenly makes their collectible sneakers tradable commodities: it could activate millions more wallets thereby providing significant market liquidity.
Companies like these offer genuine use cases devoid of speculation but instead focus on attracting average consumers — an exciting development indeed!
Dopamine Machines by Stevie P
The focus shifts to Dopamine Machines by artist Stevie P, who created some extraordinarily unique and complex art on Art Blocks. His work includes elements of audio, visuals, animations with sound. The panel sees current prices as great opportunities to start collecting art from artists like Stevie – they are perfect conversation starters for any digital display at home besides being super fun!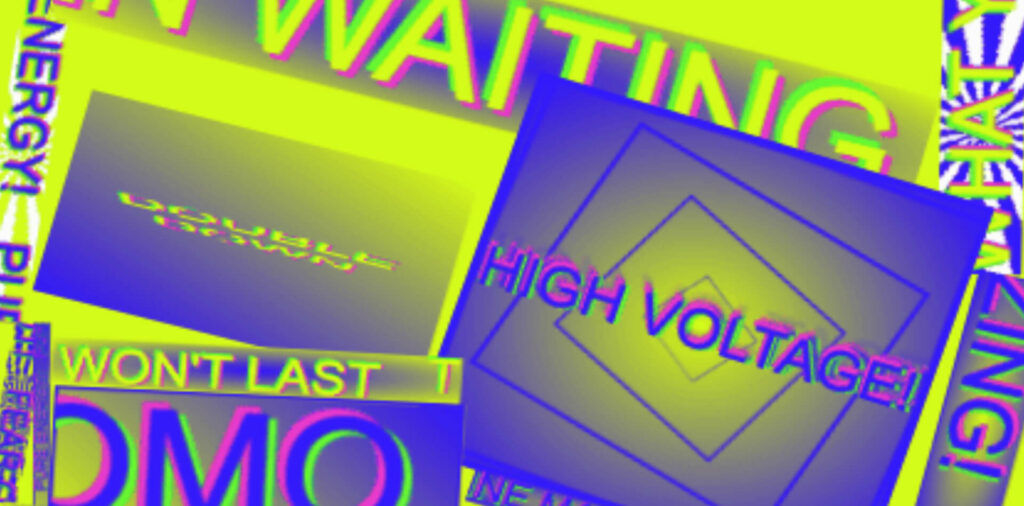 Unlike most of Art Block's famous pieces that pass the "wall test," meaning they could be printed beautifully and displayed prominently somewhere, this doesn't fit that category—yet it remains uniquely exciting within its own right!
Watch 100 Proof Live
Watch the whole episode of 100 Proof here below and don't forget to follow them @ProofPodcasts on Twitter for the latest episodes' notifications.