Kevin is back with Derek, Amanda and Eli live from the Foundry in Downtown LA. They discuss Grails IV updates, Sam Spratt's The Monument Game, the new Squiggle mints, Beeple's new punk, Cryptodickbutts Season 4 and Yuga's new game Wreck League. Eli finishes up the show with an Artist Spotlight on Mitchell F. Chan, a digital artist who has minted works all the way back in 2017.
Sam Spratt's Monuments Game
The first topic is Sam Spratt's Monuments Game. Many of you will recognise Spratt's name from his Skulls of Luci series that gained significant traction over the past months. With around 50 unique owners for these skulls, they were initially given to those who bid on Sam's one-on-one early versions.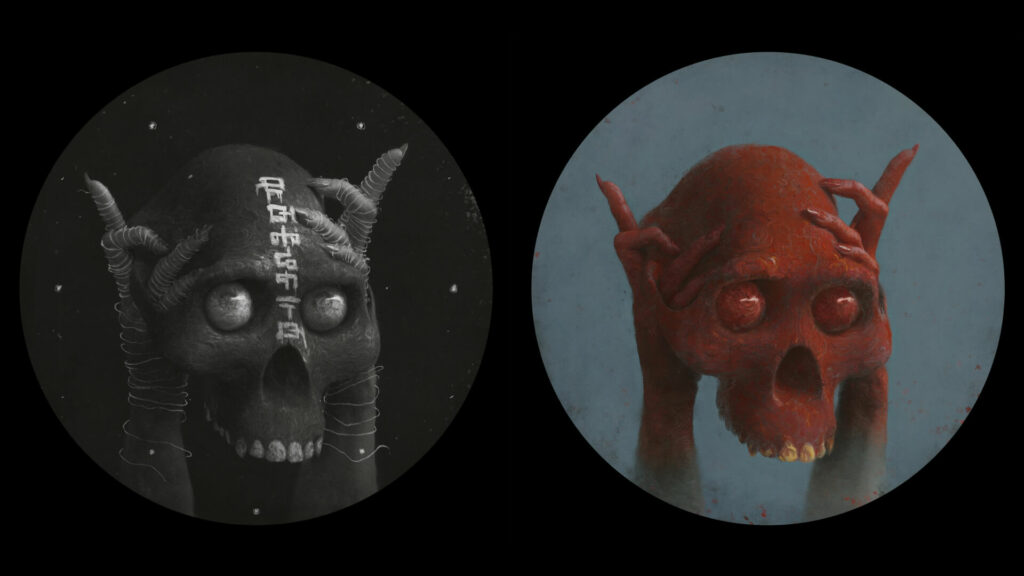 Spratt has always prioritized community building in his work and this ethos continues with Monuments Game. A few months ago, he shared some insights into the game mechanics and it seems each skull holder can invite another person to participate in the game. The sense of anticipation around this project is high – seeing names like Ed Balloon getting involved only adds fuel to our excitement!
Sam has been intentional throughout this process – from distributing skulls initially based on merit to expanding community through inviting others. It shows thoughtful and conscious efforts towards building a strong tribe which I believe will be further expanded upon in Monument Game's next phase.
Chromie Squiggle Near Completion
As you might know, the Chromie Squiggle mint launched in November 2020, but the founder SnowFro halted the mint four months later, leaving several hundred tokens unminted. He has been distributing these squiggles over the past year and a half to Art Blocks community contributors and others who have made significant contributions in the Web3 space. Now with around 50 to 70 remaining Squiggles left, they are being given away or auctioned off as donations for organisations that contribute positively to society.
One unique feature of this collection is the ghost-type Squiggle; it becomes virtually invisible against a specific white background due to color matching – a rare occurrence called a Harmonic. Two such Harmonics appeared recently which excited collectors since they were not expected at this stage.
As we approach completion of this project, high-end collectors might feel more secure about their investments because there won't be any more mints affecting rarity calculations. The final mint is set to go on display at LACMA, the Los Angeles County Museum of Art, further enhancing the value and legitimacy of these digital art pieces.
CryptoPunk Collecting Trends
Let's dive into the next tale. It involves buzz on Twitter about Beeple wanting to buy a CryptoPunk and seeking advice on his PFP choice. Another notable CryptoPunks purchase was made by an account called Token Angels who regularly invests in unique crypto art pieces even though they're not always active.
CryptoPunks hold their own unique category within collections and continue attracting buyers even during market downturns. Whether we're looking at floor purchases or premium ones, there's continuous movement across the collection.
CryptoDickButts Ownership Transition
The CryptoDickButts project has been a significant player in the meme space for some time now. Recently, the team announced they would transfer control of their Twitter accounts and smart contracts to an investor based on points multipliers tied to previous holdings. Holders of Series 1 and 2 get a 5x multiplier, Series 3 gets 2x, while the latest Series 4 gets just 1x points. The top holder will be decided thirty days after the conclusion of the Season 4 mint.
One key question remains at this point: what happens to funds generated from selling Season 4? It seems around $1 million was collected during this phase. If these funds accompany transition ownership, it could significantly affect how much someone is willing to invest in gaining control over this project. The saga continues with further details expected soon via Discord.
Yuga's Gaming Strategy
Few can compete with Yuga in terms of capturing and holding audience interest. This is key in today's attention economy. What's intriguing is how Yuga is working on Otherside—an immersive 3D metaverse project expected to offer gaming experiences over time—and simultaneously releasing engaging casual games that generate excitement now and providing immediate benefits. The latest offering being Wreck League.

These mini-games serve multiple purposes for Yuga:
generating revenue
locking users into the ecosystem
providing data on user behavior and preferences
informing improvements for future iterations
invaluable feedback for their core product development process.
Another goal of these games has been the increasing distribution and use of Ape token, which is especially important given regulatory scrutiny from bodies like SEC. One way to mitigate such scrutiny is demonstrating real-world usage beyond mere speculation. Moreover, Apecoin's management isn't centralized — it's overseen by decentralized decision-makers voted in by community members not associated with the Yuga payroll. Thereby creating an independent economy around Apecoin.
Yuga is now clearly positioned as both mini-game creators and larger metaverse developers. We anticipate similar moves from major NFT brands defining their identity clearly going forward.
Artist Spotlight: Mitchell F. Chan
Next the focus turns to Mitchell F. Chan. His initial project was The Digital Zones of Immaterial Pictorial Sensibility, also called IKB (International Klein Blue), named after French artist Yves Klein's patented blue shade; this piece aimed at illustrating crypto as conceptual art.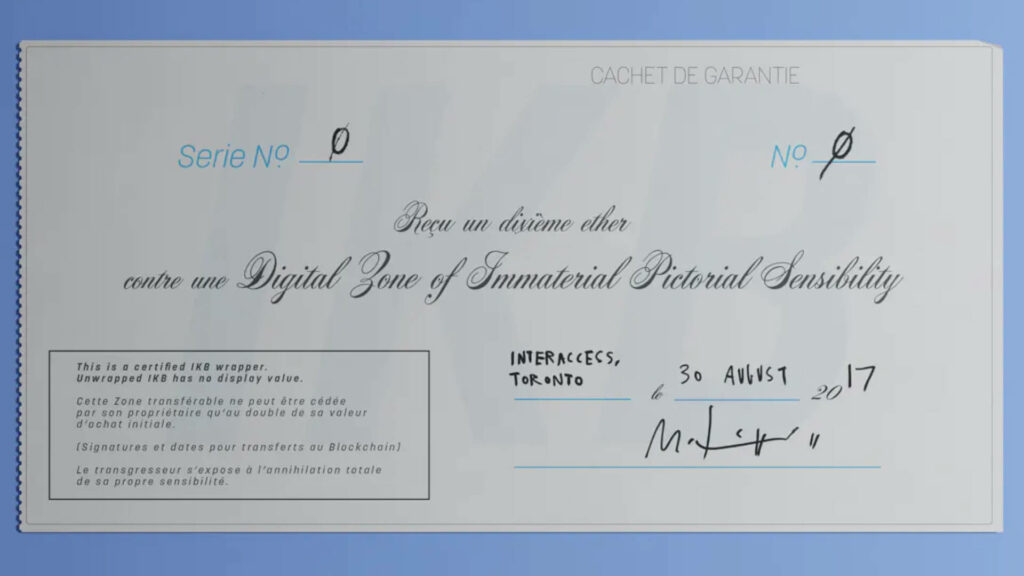 A strong context is important for Mitchell because an artwork represents ideas or values whose sincerity matters even more as creation tools become automated. The importance isn't just about having an idea but how sincere one is about it – reflected by effort expended on developing your concept's context.
He strongly believes that the traditional art world and new media institutions like NFTs can learn much from each other despite their cultural differences pace-wise . His mission focuses on bridging existing art practices and crypto due to their many similarities.
For instance Sol LeWitt's approach, where he sold wall drawing instructions rather than actual pieces echoes selling algorithms today as art. His approach towards authenticity certificates further emphasizes this similarity: much like his certificate validating any resulting wall drawing based on his instructions regardless who executed it so can the blockchain authenticate any piece linked through IPFS hash or otherwise simply asserted by an artist within the system.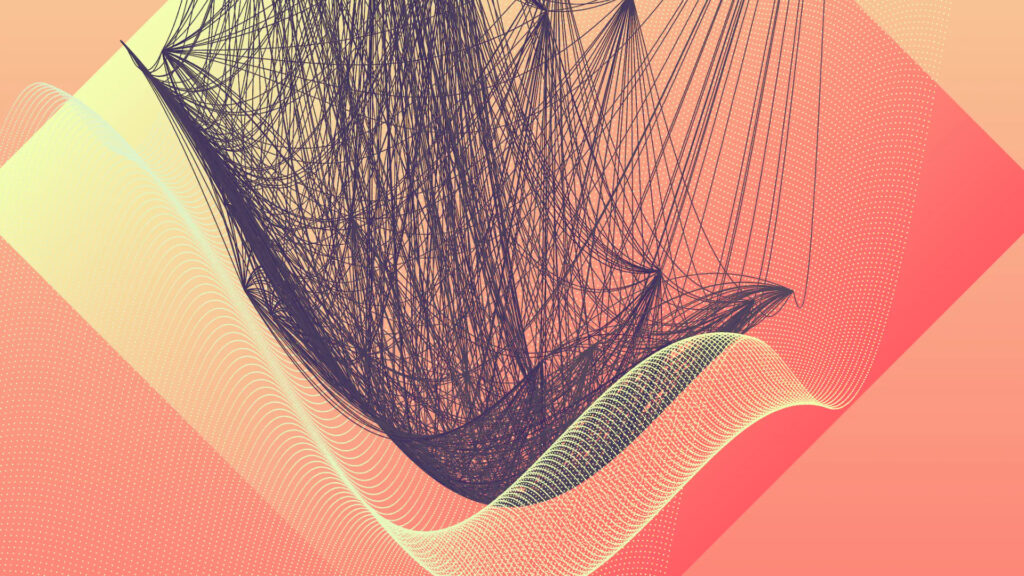 Michael's newest project is called The Boys of Summer and centers around the theme of baseball featuring a special game token. The PFPs differ from other projects since they lack attribute metadata making them exclusive to game. Users can customise characters choosing jersey numbers hitting throwing skills etc.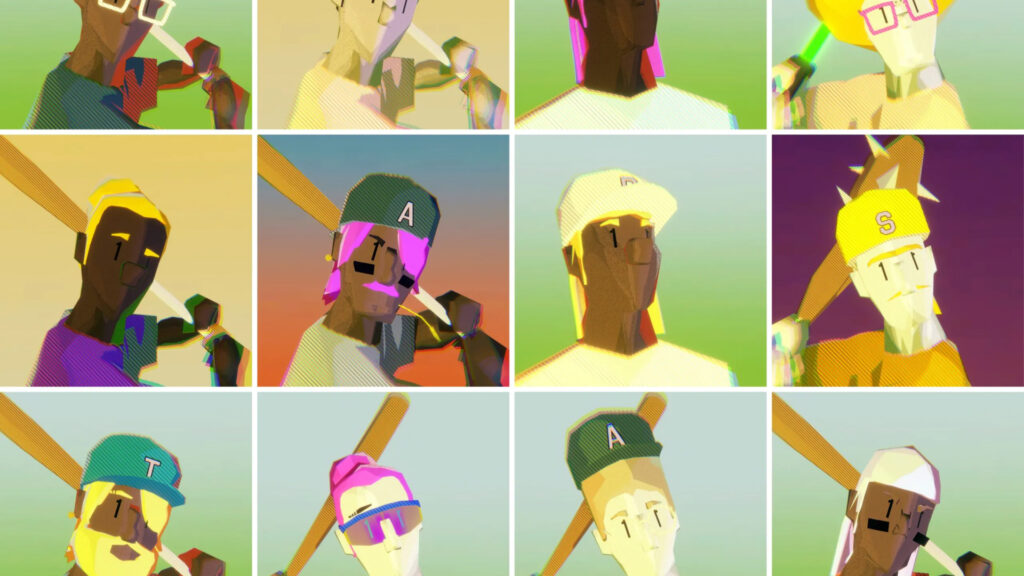 As you play the game, the numbers become less baseball-related – morphing into personal stats such SAT scores net worth et cetera. Essentially we explore how statistics quantify us. The collection will drop August 16th on wild.xyz where you find more details regarding the project.
Here's the full episode of 100 Proof: