Kevin, Derek, Amanda and special guest Jordan Lyall are in the studio for the newest episode of 100 Proof. Sam and Snowfro join the discussion remotely. Today the crew discusses two big topics that capture the attention of the space at the moment:
NFT royalties
An exciting project called heart + craft
Lets get into it!
NFT Royalties: Trends and Trade-offs
On the last 100 Proof show there were already some engaging conversations on this subject. This time Sam looks at the analytical perspective on the topic. First he addresses the elephant in the room…
The trend of royalties going to zero has been happening for the past six months already. Despite suggested royalty rates of 2.5% and minimums around 0.5%, the average royalty paid is only about 0.03%. It seems this reality has existed for quite some time, so it's funny to see when OpenSea announces a small change, everyone goes wild.
At the end of the day, there are only two options moving forward:
Create a well-protected garden where you block nearly all exchanges, in order enforce your royalties. Blocking almost every exchange should be considered carefully, because most liquidity and traffic goes through platforms like Blur and OpenSea. However, websites such as Larva Labs have shown success with this approach.
Move on to different models without required royalties embedded. Holding back a number of artworks for later sale is an option, but it comes with its own set of challenges. Once you are selling the pieces, others might get worried and wonder if it is the top value right now and that it is time to sell as well. This can easily disrupt the project vibes und turn into a downward spiral.
A possible solution for this dilemma could involve setting aside a number of tokens and communicating in advance that these will be sold within a certain timeframe rather than surprisingly hitting the market.
However, there will always be ways around this due to smart contracts' programmability. Suppose an artist has a unique piece worth 50 ETH that can only be traded on specific platforms. In that case, they could use a smart contract to lock up the ETH until the NFT reaches another wallet and then release the funds without any wrapping or royalties involved.
One way to improve artist royalties would be making it not worth a person's time to sidestep the system. A simple solution is lowering the percentage of royalties. The days of 10% back to the artist on every sale are gone, so maybe reducing it to 2% makes more sense? Another idea is having buyers pay fees instead of sellers and adjusting fees based on how well an NFT collection is doing financially.
Navigating these trade-offs remains complex and challenging both technically and strategically within today's NFT landscape. The industry currently faces issues with collectors losing money and fewer unique buyers for NFTs. Interestingly, even though royalty rates have decreased significantly in recent months, prices continue dropping too.
It reminds us of people pirating software like Photoshop or downloading music illegally years ago. Eventually, services became affordable and convenient enough that piracy declined dramatically. Simplifying processes around royalty payments could create better experiences for both artists and collectors in the growing world of digital art ownership.
heart + craft by Snowfro
The seeds for this project were sown years ago, when Snowfro did a Kickstarter campaign that led him into 3D printing. He started creating basic blocks in different heights and began painting and gluing them together. As an avid Zelda fan, he also used pieces to make little hearts which were initially just fun but later became more deliberate creations.
Fast forward: Jordan Lyall wanted to launch an art platform without stepping on Artblocks' toes. He suggested using their engine for his idea of expanding to Layer 2. So he asked Snowfro, who invested in his company Venture Punk last year, if he would be interested in collaborating on "Project Zero" on his new platform prohibition.art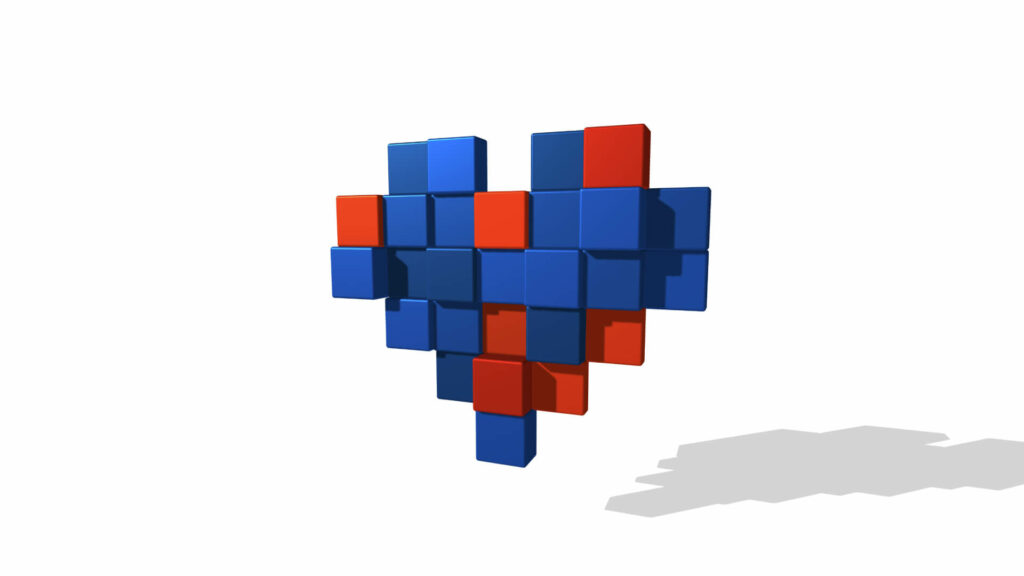 Snowfro's inclusive edition heart + craft aims at getting more people involved in this ecosystem while avoiding collector fatigue from selling out too quickly or over-marketing products repeatedly.
Inclusive editions can make digital art feel more tangible by offering physical components alongside NFTs – like paintbrushes, cubes, colors needed for painting – creating an interactive experience between digital and physical worlds. Testing new concepts is essential in exploring innovative ways of engaging audiences with creative projects while also making them widely accessible.
There are unique aspects and nods to Chromie Squiggles in the projects design, for instance the "Hyper" trait. Each color has a name attached to it for added personality – from Snowfro's Chromie Squiggles to commemorating special events such as Kobe Bryant Day with the Mamba color name reference. And the minted image you see isn't everything – exploring it in 3D reveals more depth!
heart + craft is minting here: https://heartandcraft.xyz/
A generative art drop by Snowfro and Prohibition founder Jordan Lyall
NFTs featuring intricate blocky hearts generated through a blockchain algorithm, priced at 0.01 ETH ($18), minted on Arbitrum
Each NFT includes instructions for 3D-printing, painting, and assembling into tangible heart sculptures, promoting owner engagement and creativity
As part of saying thank you to important communities like Artblocks and Proof Passholders among others, thousands of free mints were given out to a list of 65k individual wallets.
Watch the whole show here: