Today Proof celebrates blockchain fashion and the past Diamond Exhibition. Kevin is joined by Derek & Justin, as well as interview guests Terrell Jones, Gala (Tribute Brand) and Nick Adler (MNTGE). Let's get into it!
Terrell Jones
The Diamond Exhibition by Proof was a special event dedicated to honoring the Moonbirds who had nested for an entire year. During the event, a notable 4,600 artworks were minted and among the showcased artists was Terrell Jones, who presented an art piece imbued with a sense of nostalgia, drawing inspirations from pop culture icons like the DeLorean from "Back to the Future" and the aesthetic of "Miami Vice."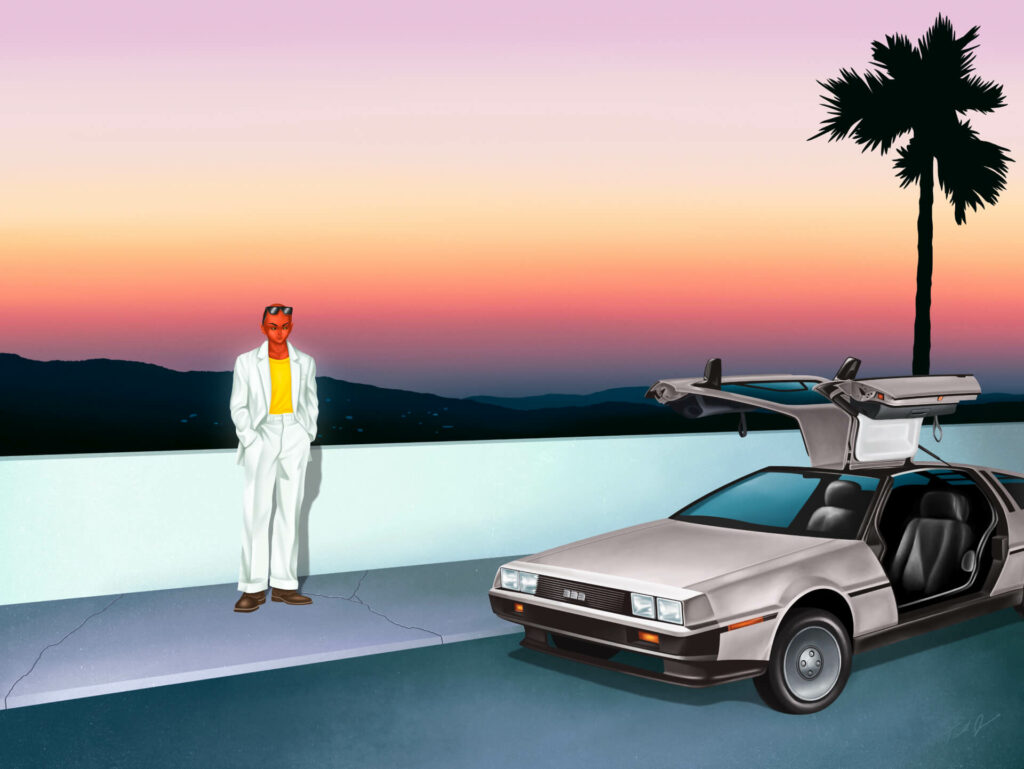 On the show Terrell introduced his forthcoming project, "The Heist." While still in the early stages, it seeks to immerse people in an interactive storytelling experience, granting them the autonomy to shape parts of the narrative. Drawing inspiration from classic crime films and a theological battle between angels and devils, "The Heist" promises to be a captivating fusion of themes.
Terrell expressed enthusiasm about his association with Bitcoin Ordinals – a pioneering initiative that empowers artists to mint distinct digital objects on the Bitcoin blockchain. He perceives a growing merge between tangible art and NFTs. While his current works are predominantly digital, he aspires to manifest them in various tangible forms, such as clothing. He even shared the idea of bringing his digital pieces to life through real-world pop-up shops, offering a blend of art and a physical experience.
Before immersing himself in the Web3 world, Terrell managed a small business crafting patches and pins. By designing patches, he finds an avenue to engage with the ongoing commentary in the digital art realm, especially regarding the future trajectory of PFPs – the digital era's profile pictures. But identity always held paramount significance, it is a reflection of one's core beliefs and how they present themselves to the outer world. He exemplified this with a jacket adorned with multiple patches, each representing different symbols and beliefs.
Gala from Tribute Brand
Gala, the founder of Tribute Brand—a brand that blends digital and physical fashion—discussed her innovative approach to fashion during the interview. Her brand is renowned for its collaboration with Chromie Squiggles, resulting in distinctive sweaters crafted from the Chromie Squiggle code on the blockchain.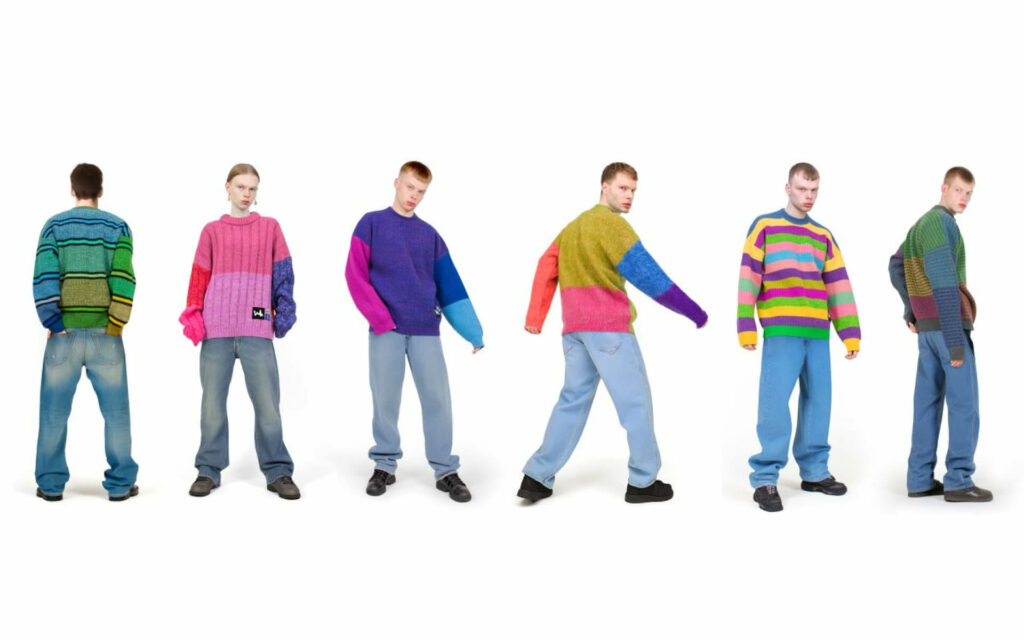 When questioned about mainstream adaptation, Gala emphasized the need to shift focus from fast fashion to high-quality, durable clothing, which might require time but is part of their forward-looking vision. Their sweaters, individually made in 12+ hours, are far from mass-produced. Instead, they are sustainably crafted using surplus yarns. Even though their luxury approach demands time, their aim remains to make generative, unique fashion pieces more affordable without undermining quality.
Interestingly, to acquire one of the coveted Chromie Squiggle sweaters, owning a squiggle isn't a prerequisite; one can either generate a sweater from their own Squiggle or use a code-based generator. Among the six sweater variations available, the "fuzzy" style is notably favored.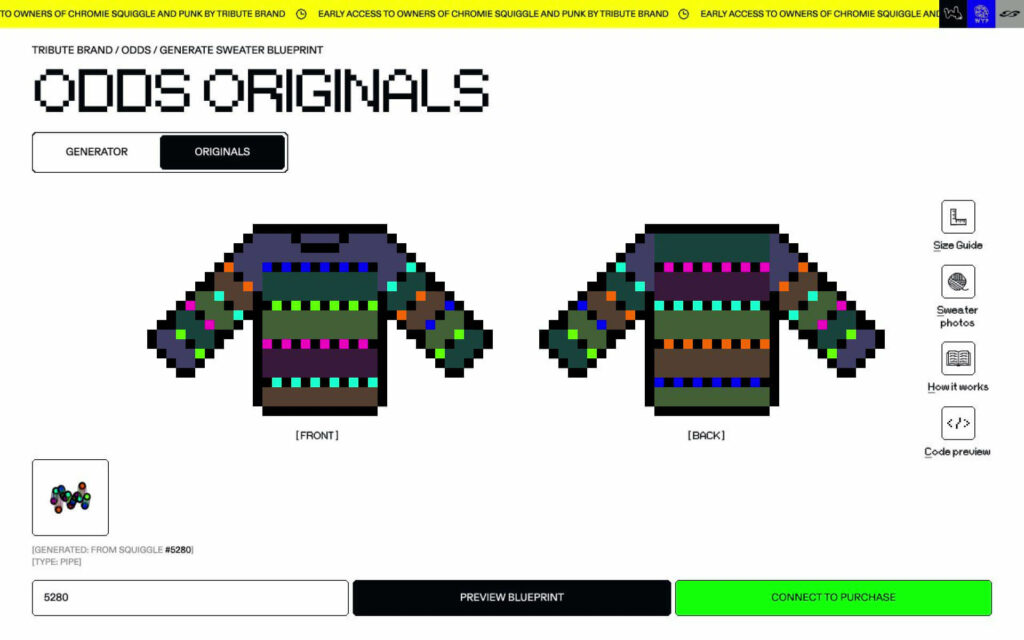 With a vision to merge virtual and real-world identities, Gala highlighted the trifecta of realities—physical, mixed reality (AR), and fully virtual environments. While the tangible generative sweaters might take a while to become mainstream, the digital counterpart usable in virtual realms already has an eager market, akin to digital items like Fortnite skins.
Gala also mentions "Punk", an upcoming generative fashion project that includes three components: a logo, an avatar creature, and a tangible representation. Moreover, she hinted at a potentially exciting collaboration to be announced soon.
In essence, the realm of fashion is rapidly evolving, with Tribute Brand at the helm, bridging the digital and physical domains in pioneering ways.
Nick Adler from MNTGE
Next up is Nick Adler who delved into the concept of vintage, highlighting his background in music management, where merchandise plays a pivotal role. Having worked closely with music legends like Snoop Dogg, he's no stranger to branding and has seamlessly transitioned this expertise into the world of Web3.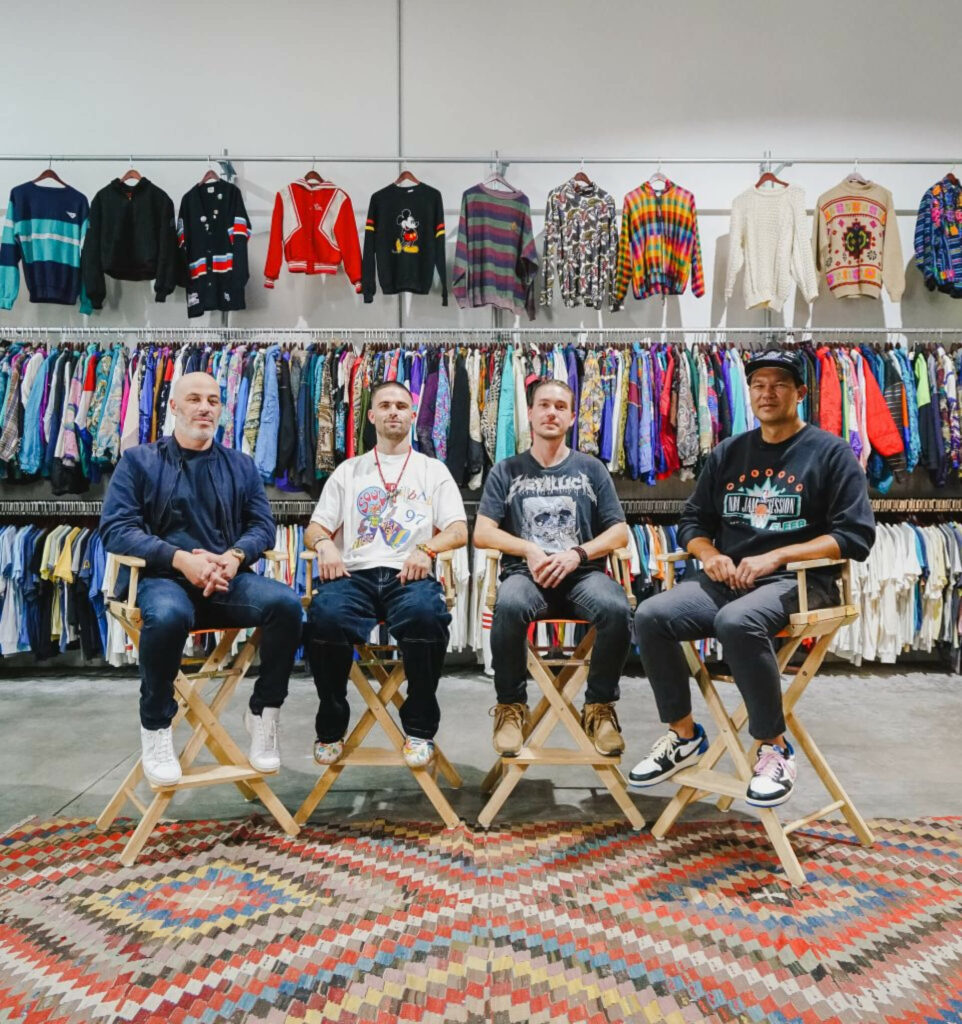 Nick and his team at MNTGE saw potential in the vintage clothing market, a whopping $220 billion industry, and wanted to merge its allure with the digital realm. Partnering with Sean Witherspoon, they observed a high demand for unique, vintage band tees and other memorabilia. Their focus is on authenticating vintage items to ensure they're genuine and not just reprints on old stock. Nick points out the irony that the quality of a Hanes t-shirt from the 80s might surpass many garments today.
They've also ventured into "upcycling" – a practice of adding value to vintage items. Through innovations like a digital receipt, which reveals the item's background and significance, they've brought a modern twist to traditional collectibles. Collaborations with institutions like Christie's and iconic artists like Keith Haring have solidified the cultural significance of their upcycled pieces.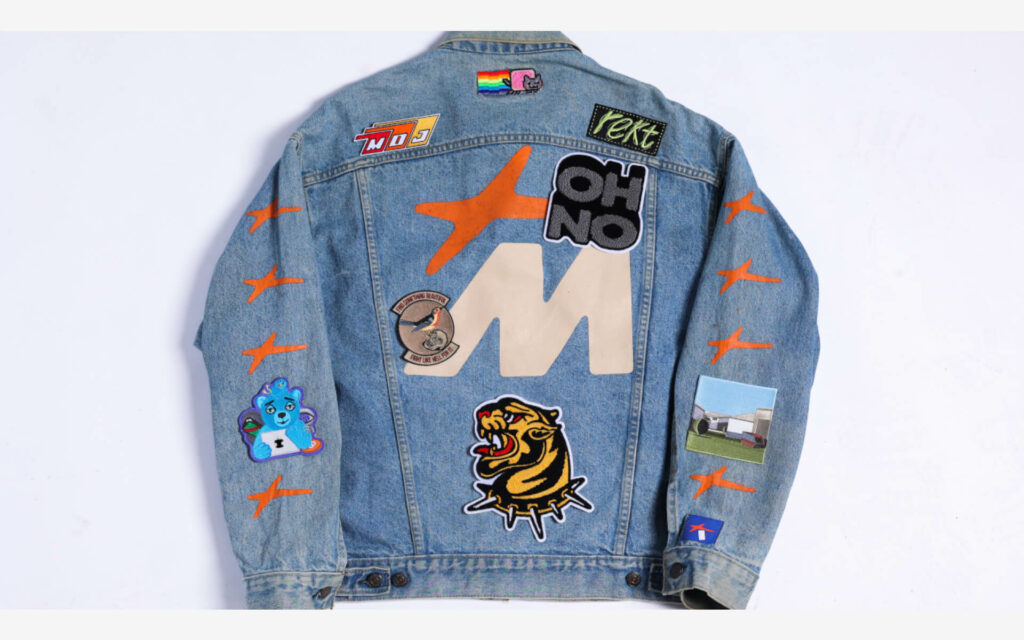 Nick envisions these upcycled items as living stories. By embedding tech, such as a chip inside a Keith Haring patch, the item's history is digitally recorded. Imagine attending events and adding digital memories to these items, memories that can be sold or passed down!
For Nick, the essence of their venture is in brand storytelling. It's about crafting narratives and forging connections. Simplifying the tech jargon is a priority for him, ensuring everyone, whether versed in Web 2 or Web 3, can resonate with their brand.
Closing the show
At the end of the show, there was a host of giveaways, including a bold Chromie Squiggle from Glitch Gallery.
If you are curious about any of the topics, you can watch the full live stream here: